Welcome!!!
There are SO many fitness training options out there, which is awesome, but how do you know which is right for you?
What I'm about
No fluff.
Safe, responsible, structurally balanced training. Your limits can be pushed without 'for show' types of training.
I'm in this with you. I genuinely care about you.
No Buzz words. Let's just be real, you want to look and feel better? I use my experience and knowledge to make that happen.
I can help anybody. You don't need to be fit to start personal training, it can be scary to take that first step but it's totally worth it.
Fun and variety are key! No two sessions are the same. I'm not into boring routines, I will tailor sessions and homework with what you need and want.
Convenience and affordability increases participation. Check out my workplace options here.
Accountability equals results.
Need a little help? I got you.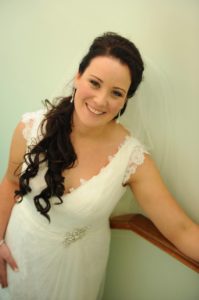 "Suzie was my trainer well before my wedding and has always encouraged me to exercise and eat healthy. When I became engaged and focus shifted to being the best version of myself I could be on my wedding day, Suzie helped me achieve my health and fitness goals. I lost six kilos and more than just feeling confident in my wedding dress, by the time my wedding rolled around I was the fittest and healthiest I had been in a long time. Suzie's coaching went well beyond our weekly training sessions – she encouraged me to stay on track with my diet (while still allowing myself to indulge occasionally) and exercise away from the studio. The best thing was that I never felt like I was missing out on anything – with Suzie's encouragement I reached my goals and still had a life while we worked on my health and fitness. That's the thing I've always enjoyed about training with Suzie – she understands that being healthy and strong doesn't mean super gruelling training sessions or restrictive diets. She taught me to be smarter about my training and eating and when I look at my wedding pictures, what strikes me is that I look healthy and confident." - Nicole
Ready to find out more? Get started today!
Free consultations available. Contact us now to get this party started.