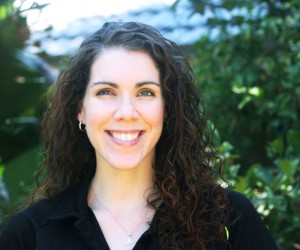 My name is Suzie,  I get a kick out of helping people improve their lives!
Here's a little about my background 🙂
Certificate IV qualified personal trainer registered with Fitness Australia.
Group fitness leader, both set classes and tailored corporate groups
I have been a personal trainer for over 7 years and counting
Experience working with and accommodating people of all fitness levels, nationalities and personalities.
Significant experience with pre and post natal clients.
A sample of my corporate clients include CBA, ATO, Sunbeam, Force Action and Rema Tip Top.
Health consultant with Health Works, conducting health assessments, presentations and consultations for over 6 years.
Developer of the online fitness programs for Coles Simply Less, which can be found via www.coles.com.au
Completed Certificate of Nutrition
I do things a little differently.
I'm not naturally athletic, I was overweight most of my childhood and early adulthood, and I had to work hard to get to where I am today.
Losing weight changed my life so much that I wanted to share it with people and help them change their lives.
I'm not a drill sergeant who yells commands. I am nice, but I will make sure you realise your potential and work to your capabilities.
I don't take crap. I've personally made millions of excuses in the past, so i've heard them all.
I know for an absolute fact that you can change your life significantly. I also know that it is hard. That it is not as simple as waking up one day and being a changed person.
How can you change a lifetime's worth of habits in such a short period of time? The simple answer is you can't.
The best and most permanent way is going slowly. I know people like quick fixes and want results fast but it doesn't work like that.
You may find if you change your perspective you will see results in areas other than the scales sooner.
Through my years of experience I have found that exercise plays a major role in a person's wellbeing.
I've seen it motivate, give confidence and empower people and it has been an absolute joy to observe.
The best part of my job as a PT is giving someone a task they don't believe they can achieve and seeing them achieve it.
It makes me SUPER happy to motivate and inspire people to believe in themselves and take control over their life.
If I can change my life, why can't you?
After years of basing my business out of a commercial gym I moved into my own personal training studio which I absolutely love. I hope you will pay me a visit some time 🙂