How good would it feel to fit exercise into your workday? It feels awesome! Ultra convenient, you don't have to find time in your precious personal life to workout; we come to you. Exercise at work should be the way of the future Australia is facing an obesity epidemic, lets make health education and training part of everyday lives for workers, we can make a difference!
Here at Rêve Health & Fitness we feel super strongly about encouraging a work/life balance.  Australian's are working longer and harder. When this happens it's easy to let your own health slip down the priority list, especially when you have a family to look after as well. Rêve aims to educate and empower employees in their workplace to make lifestyle changes to improve health and fitness.
We do this through:
By working with employers we are able to:
Offer convenience to employees by working health into your busy work day
Reduce sick days
Encourage team building
Offer affordable and easily accessible fitness training, health and wellbeing support and education
If you think your work place could benefit from some health intervention please contact us here. You don't have to be an employer or high up the decision making ladder, all you have to do is register your interest and we will do what we can to make your workplace a healthier, happier place!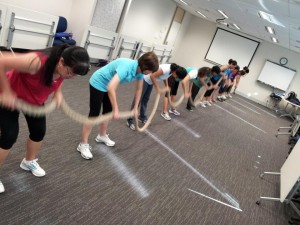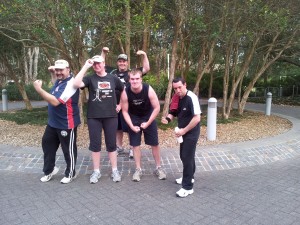 "I started the Abs Butts and Thighs classes with Suzie a few years ago. Before I started the classes I was suffering from severe back aches and had to attend several physio sessions. Since I started the classes with Suzie, I have improved in my fitness and my back ache has significantly reduced. Suzie has tailored the classes in such a way that all group members are able to participate effectively. Suzie is an excellent trainer and is loved by our group."
Sujatha Jaishankar