Reve – French for 'Dream'
We all have dreams. The difference between people who achieve their dreams and people who don't is that the people who do are prepared to put in the effort to make those dreams a reality.

Do you want to give your lifestyle an upgrade?
Do you want to change your body?
Do you want to have the motivation and tools to give you control over your life?
Empower lifestyle upgrade is for you.
This is a 5 week life changing program. The realistic way to permanent weight loss, happiness and control.
EMPOWER – Lifestyle Upgrade is split into two books totalling 80 pages in length.
Book 1 is your essential reading on women's health and your pre-program homework (yep homework!). Make sure you read this book and complete the work first, it will give you a mega head start for the program.
Book 2 is the actual program. Time to get down to business! Each week gives you small beneficial changes to make to improve  your physical, emotional and nutritional state of health.
At the end of week 5 you will find helpful information to take your results to the next level. This extra information includes exercises with instructions, nutrition suggestions, healthy decision making tips and suggested workouts with photos to illustrate. You will be set. I'm handing you the tools to change your life….you just have to start!
This eBook puts YOU in control. By the end you will not need to rely on others to get you on track or follow a diet or exercise book, you will be creating your own!
Remember that this is YOUR program. If you need to take longer to complete this program then by all means do so. To ensure permanent changes and increase your success you need to figure out what will work for you. And, if you fall off, that's ok! Just keep trying and trying and you will get there trust me 🙂
Real change takes effort and you are worth it!
"My views on training and exercise have changed, I've become empowered. I used to think you could just go to the gym and lose weight but now I understand it's much more than that. It's about setting goals, and sticking to them. It's about nutrition, eating well and most importantly having the right mindset. "
–          Kay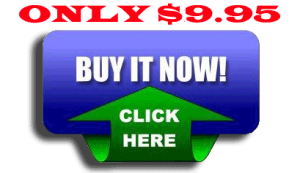 For just one easy payment of $9.95 you will receive the program that has changed the lives of my clients, friends, family and myself. Once payment is made you will receive your product immediately through direct download. The eBook is in an easy to read PDF format (for a free download of Adobe click here).
This book is for all women, it's filled with pictures of real everyday women who have already made healthy changes.  With some inspirational pictures and quotes to help keep you motivated and on track.
For any further information or questions please feel free to contact me via my contact page
"I definitely believe that your books are beneficial in helping women achieve what they want with regards to changing their exercise, eating and lifestyle habits.
I am a strong believer in not making drastic changes to your life or lifestyle.  This is the quickest way to failing and leading to further feelings of inability and a lack of motivation, self esteem and accomplishment.  In Book 2, where you have set out a Week by Week challenge and change, is a much more manageable way to approach making the changes and being successful.  I think that this is possibly one of the most important areas in your books.
What can I say .. The Health Tool Box .. it really isn't that hard if you organise, plan and prepare.  It's being armed with the information that will makes the difference.  Great advice!"
 –       Vicki